Previous / Next Back to: Image Gallery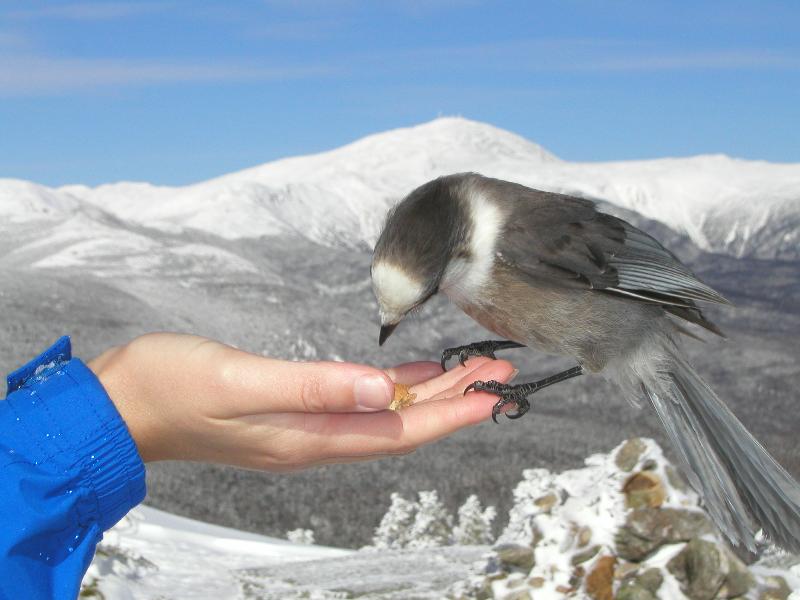 A gray jay alights on Michelle's hand to take payment for being a photographic model. This photo was taken on top of Mt. Jackson (White Mountains, NH) in March 2003, with Mt. Washington in the background. The gray jay is an intelligent and fearless omnivore, adept at exploiting human food.
Photo taken with: Olympus D-40 camera (4 Mpixels).