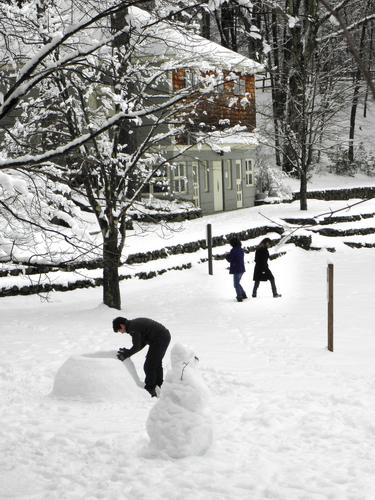 Visitors play in the snow in front of the beach house on Walden Pond.
We walked the Pond Path (about 1.5 miles), all the way around the pond.
Walden Pond is a National Historic Landmark.
If you want to know more, The Thoreau Society has a shop at the Visitors Center (in season).


Back to: Walden Pond State Reservation or: NH Mountain Hiking