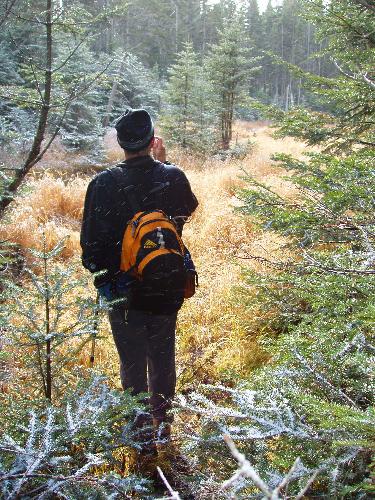 Tom and Fred hiked East Sleeper (3840-ft) and West Sleeper (3881-ft; White Mountains, NH) in November 2004.
Although these peaks are viewless, there are beautiful spots along the trail, such as this sunlit meadow at the top of the Downes Brook Trail.
Yes, there is a dusting of snow up here in early November -- on the evergreens and coming down on Tom.


Back to: West Sleeper Mountain or: NH Mountain Hiking