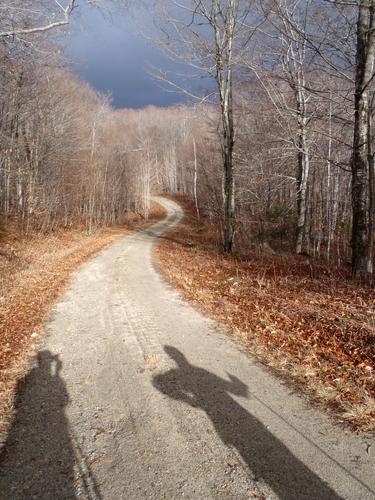 Dick and Fred bushwhacked to Signal Mountain (3370-ft) and Butterfield Mountain (3167-ft; Groton State Forest, Vermont) in November 2010.
The gate on Gore Road is closed, so we have to walk in, but the unusual lighting makes it gorgeous!
It is unclear why this road is closed; but we see snowmobile trail signs and hunter activity, so perhaps it is in preparation for these alternate uses.


Go to: LARGE PHOTO
Back to: Signal Mountain or: NH Mountain Hiking