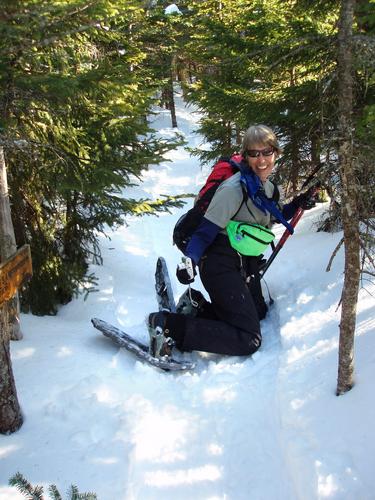 Fourteen of us (Carl, Ann, Betsy, Charlie, Dave B., Dave U., Fred, Greg, Jeff, Judy, Marianne, Marie, Rob and Sue) headed up the Dicey's Mill Trail to Mount Passaconaway in mid March 2010.
Betsy goes low to photograph the Passaconaway summit sign.
At winter's end there is now bare ground at the trailhead but still plenty of snow up here at elevation.


Back to: Mount Passaconaway or: NH Mountain Hiking