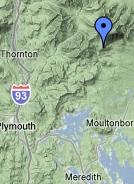 Here is a typical Google Map.

The blue pin shows a mountain location.

This map is in Terrain mode, which shows the mountain contours -- great for getting an idea of what you will be hiking into.



You can switch to another mode via this mode-switch bar, located in the upper-right corner of the Google Map.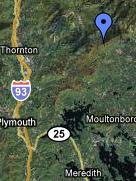 Satellite mode shows an actual photo from space. Interesting, but not as valuable to a hiker.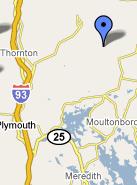 Map mode simplifies the view to just those features you need to drive there.



The zoom bar located in the upper-left corner allows you to change detail level.

Clicking on the hand symbol gets you back to the big picture.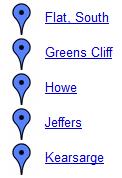 All the mountains on the map are listed alphabetically on the left.

You can click on any name to locate its blue pin on the map.

When you do this, the mountain's info bubble will appear as shown below.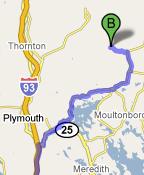 Within the info bubble, if you click on Get directions and enter your home address, it will happen, as shown here.

The normal text (distance, time, turns, etc.) is also generated.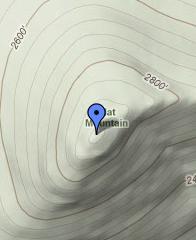 Or, you can click on Zoom here and get a close-up view of your objective.

(You may have to click on More first.)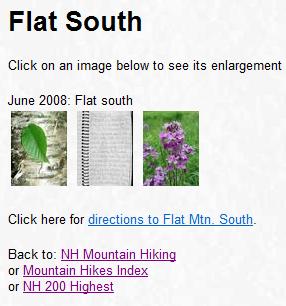 Or, you can click on the little photo and go to the mountain's webpage.

Here you will find photos, descriptive text and drive/hike directions.


Have fun!

Google Maps are available for these mountain lists:

New Hampshire:
Vermont:
Maine:
Massachusetts:
New England: