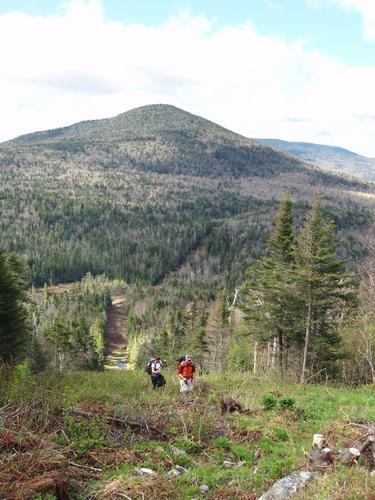 Keith, Julie and Fred did a bushwhack to Mount D'Urban (3010-ft) and Snag Pond Peak (3277-ft; Pittsburg, NH) in May 2008.
We drove to Boundary Pond, whacked to the ridge, then walked the boundary swath in both directions.
Julie, Keith and "Katahdin" head up toward Mount D'Urban with Snag Pond Peak in the background.


Back to: Mount D'Urban or: NH Mountain Hiking