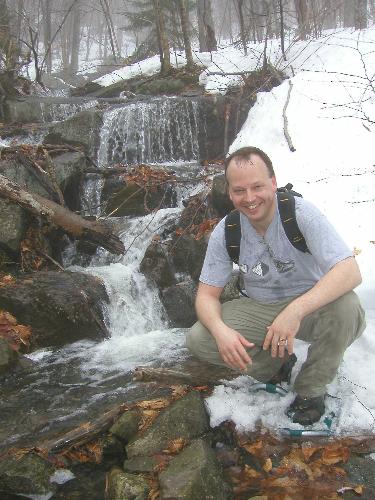 Dave S. and Fred hiked Belknap Mtn. (2382-ft; Belknap Range, NH) and Gunstock Mtn. (2250-ft) in late March 2003.
The weather -- warm, windy and foggy -- created a trail alternating between rotten snow, mud, and running water.
Because the access road is closed in winter, we walked an extra 1.5 miles each way to reach the peaks.


Back to: Belknap Mountain or: NH Mountain Hiking